Hi,
I`m new to EazyBI and I have a problem with the custom field "Numerical Priority".
Using this field in a report I get the following error message:
"Failed to execute query. Error message:
ERROR: missing FROM-clause entry for table "jira_issues"
Position: 211"
For me, the import settings looks quite good - I wouldn't know what I should change here: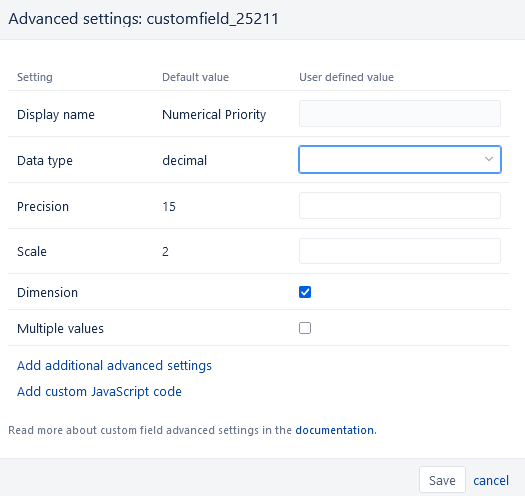 Can anybody give me advice what could cause the error?