Hi,
i have question about excluding people from report.
For example - i have report with issue closed per assignee in month.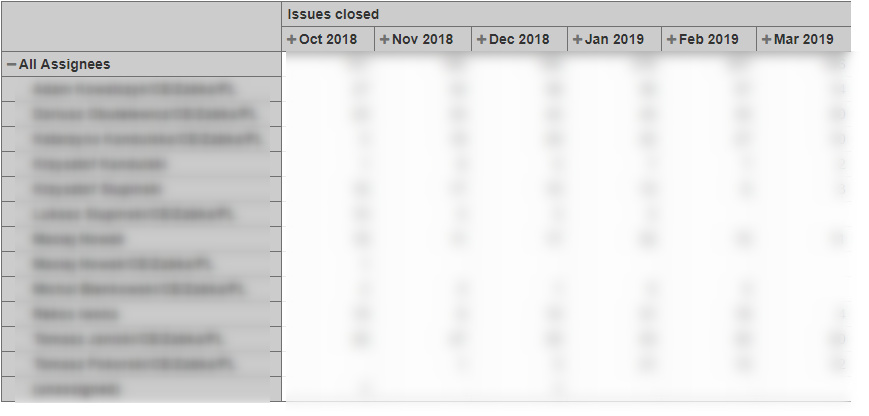 But there is one person who is additional and i don't want to see him in this report. I could use Assignee pages, select all, and deselect this person, although it's not the best solution.
Is there a way to make a group of all assignee without this person? I tried to make a Calculated Member in Assignee group, but it works as a sum of all member without this one, not like a group of people that i need.