Hello,
I am new to eazybi and with that comes many challenges :).
I am currently trying to create an advanced custom field. The purpose of this field is to be able to show linked issues to a certain Issue Type. For my example, I have a Requirement Issue Type with which I have a linked Feature with the 'relates to' relationship chosen. I would like to create an eazybi report which shows the Requirement and Linked Issues in a "Parent" like structure.
Below is my javascript code to try and accomplish this, but when I try to import this I get an import error but the Requirement Link shows up as a dimension. Although it shows up as a dimension it is useless, i am assuming because the javascript I have entered is incorrect.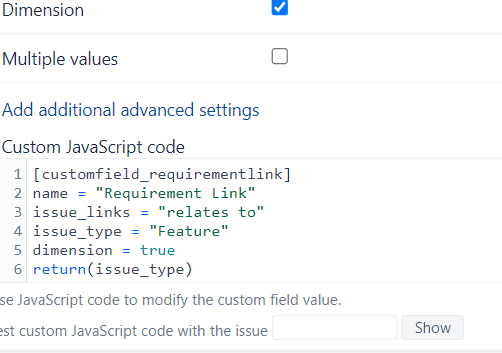 Any guidance and help is appreciated!