I`m trying to visualize development progress based on Stories linked to Features using eazyBI and I get stuck.
To check the progress of Features I used to check my Jira Structure where I can find following view:


Basend on issue count I can quickly check how many work is missing. Simple as that.
How to reflect those data in eazyBI and show it as bar chart?
Ive tried to make report when in Rows I have Issue dimension. But in my project we don`t use Epic. We use Capabilities, Features, Stories and Sub-Task.
So then I get view like that:

When I changed hierarchy to sub-task: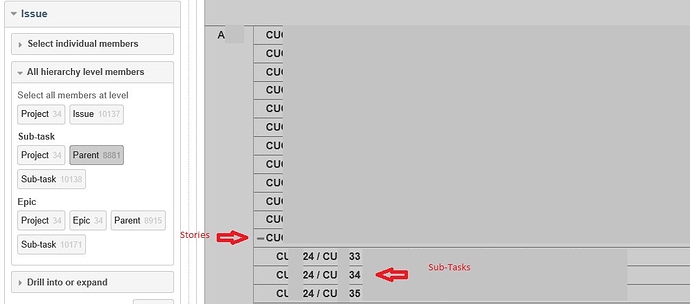 Is is even possible to get view similar to



And based on issue count show the progress for Capability or Features or Sub-Task.
Do you have any tips for handle this?