Hi there,
We have built out sales pipeline in EazyBI, with a mix of Jira issues and Insight custom field values. Our Vendors are defined in Insight, with their type (code, data, compute, i.e) of vendor as an attribute.
We would like to create a report that dynamically displays all the Vendors of type code. Is that possible? Currently we manually select all the Vendors for that type, but things fall through.
The image below is how we currently select the vendors manually.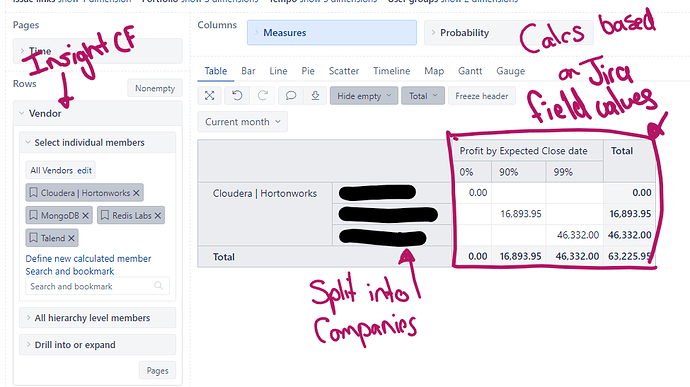 In short, build a report in the Jira cube, based on the attribute value of an Insight custom field.
Hope all the above makes sense.
JM