Hi,
I'm trying to create a report to show the average days in Transition status for Production Support tickets. I've managed to create the following: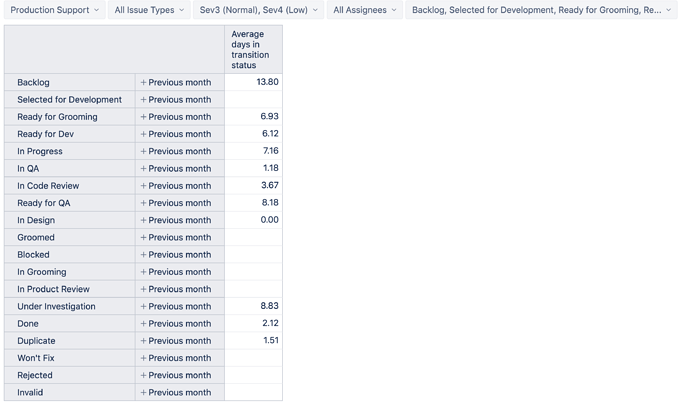 The problem I have is that this report is including tickets created from the start of time. I'd like to only include tickets with Jira Ticket Create Date in the month of Feb 2022. When I look at the source, I see tickets created in Jan 2022, for instance.
Adding a JQL filter is not a good option as it would affect other reports. I tried to create a custom measure but not able to figure it out. What is the best way to solve this? Thank you.