Hi All,
I have a scenario where we need to display the Test execution details for a Sprint with respect to Cycle Names.
Status is displayed as rows and Test execution count is displayed as Column. When we drill the Test execution count column to cycle level, all the Cycles are displayed but we need to select only two columns(example : Cycle1 and Cycle2)
Any help on this would be appreciated.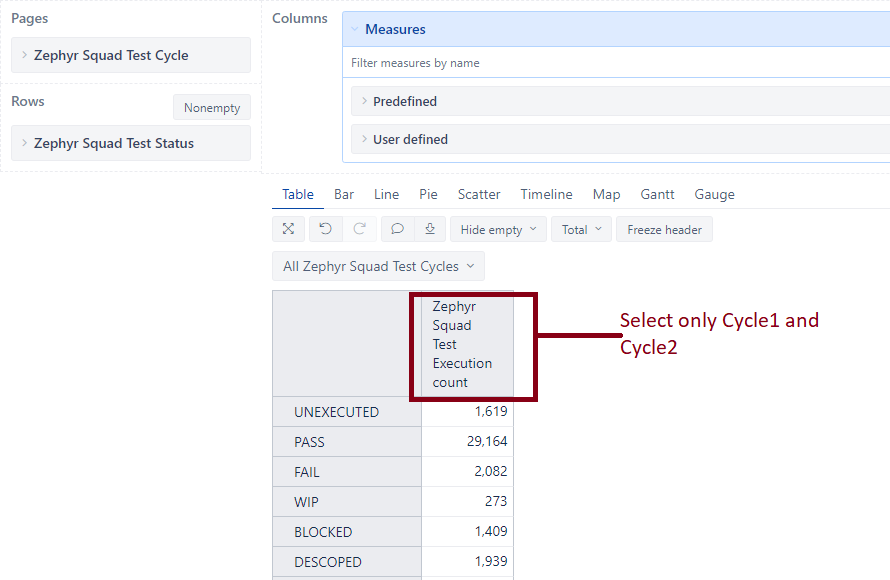 Regards,
Farnaz