Hi, I am having a problem with the filter (Pages) in a graph.
I am trying to use the Fix Version Dimension as a page, and in my database I have to many registers. So the filter ask to me to use de "search" function, as image below:
When I use it, I find the Project that I want, but when I click in the "+" option it don't open the hierarchy to show me Fix Versions that I have, as image below:
So, I can't select the Fix Version, because I can't find this option in the filter. I need to see the options, as image below.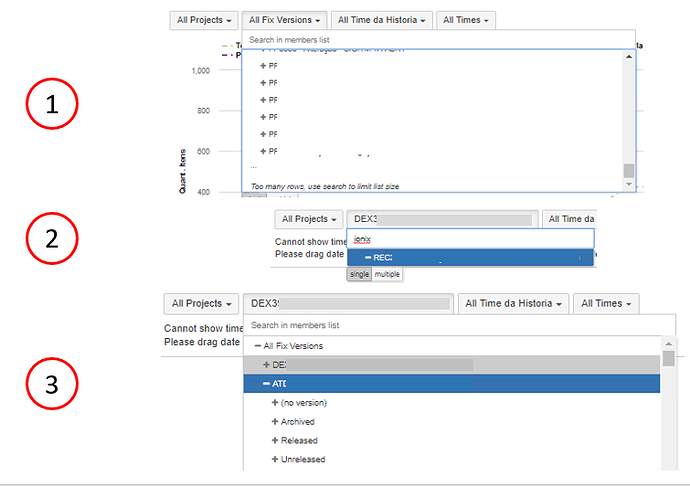 I think it's not showing the option because they do'nt have the substring that I use in the "Search".
Could you help to find some way to solve this issue?
It could be something like a composite filter using "Project" and "Fix version" together. But this way, the "Fix Version" filter should show me only the options inside the selected Project.
Thank you for your support