Hello,
i did a report that shows the releases that are released from 1 week ago and today.
Looks fine but i don't know why some projects have 1 more lvl of "folders"for example: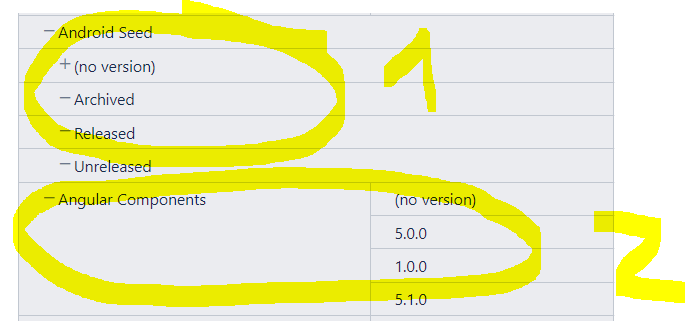 In the image the project Android Seed has another level of folders and the Angular components project it displays directly the releases.
Why this is happening?
Thanks