Hi,
I want to get the set of issues (or any member of that set) where the issues have in their fixversions the key/name of a fix version I have. Unfortunately, the AllProperties of an issue only has fixversions IDs (not names or keys):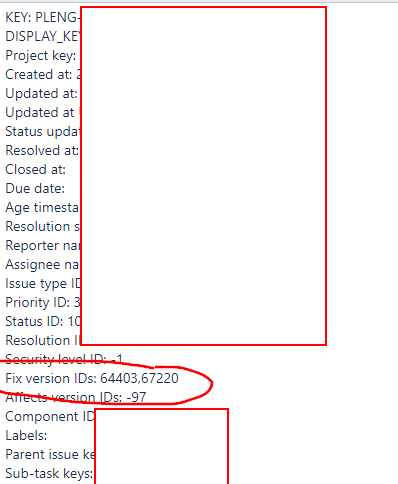 If somehow I had access to the fix Version key/name from the issue, it would be a simple filter:
Filter([Issue].[Issue].Members,
[Issue].[Issue].CurrentMember.get('fix Versions IDs'), -- here I want keys or names!
MATCHES '.*'||[Fix Version.By name].CurrentHierarchyMember.Name||'.*'
).Item(0)

I can create another custom field which computes the names in js from the jira issue rest object and then use these names, but is that really necessary? Is there no way to look up the fix version name/key from the issue?
Thank you!