Hello,
I have two dropdown fields in Jira, called 'Score' and 'CSAT'. It contains number options such as 1, 2, 3, 4, 5.
All my Jira tickets have these two fields on them. Now, I need to find the average value of 'Score' and 'CSAT' in EazyBI. How can I do that?
Please see the screenshot for what I'm looking for.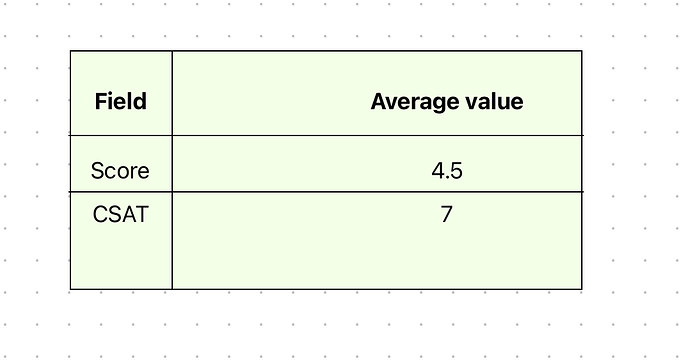 Thanks,
Simar