Hi,
I'm trying to create a report that lists the counts of issues that do not link to a story issue type.
I am having trouble creating a measure that will sum all empty squares in a column for the given hierarchy, see image.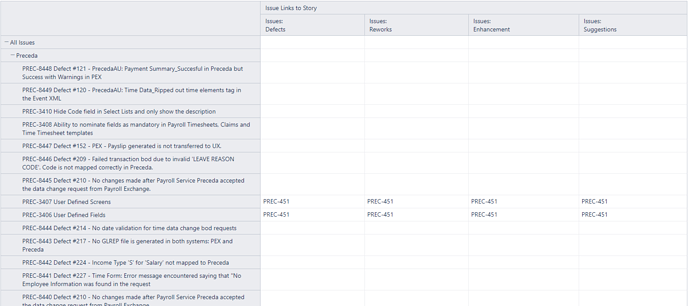 I've created a simple measure to set all of the empty squares to 1, though this does not sum correctly


Any help on this would be greatly appreciated, thank you!