My organization uses two-week sprints, with three sprints making up one iteration. I have been tasked with creating some charts illustrating development activity over these iterations.
My first attempt, a simple burn-up chart, works when I select a single sprint:
(Your software does not allow me, as a new user, to attach more than one picture to this post. Imagine a burn-up chart here.)
But when I use "multiple selection" to select the three sprints that make up this iteration, the chart becomes blank: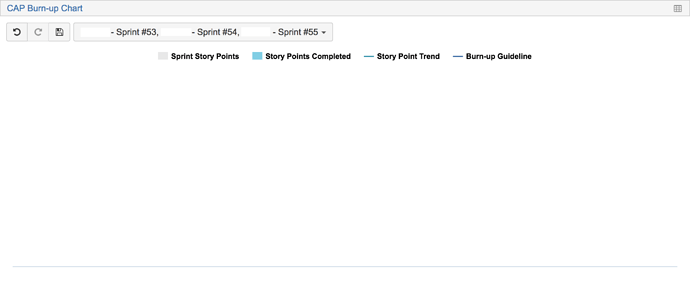 How can I graph three sprints' worth of data on a single chart?