Hello everybody,
I am trying to create a report using data from Jira issues.
I have a dimension called "Informer Info" which is an insight object containing information about the reporter who opened the issue (name, department, phone…).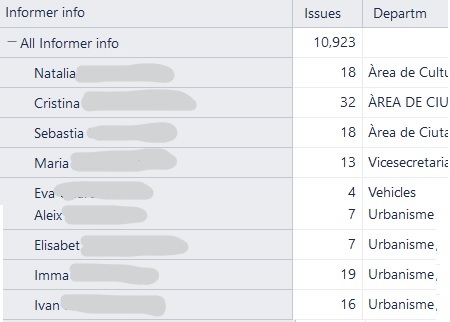 By default, All Informer info is showing the name of the informers. As you can see, I get the issue count for each infomer, and the name of the department they belong to with this measures:
[Issues created]
[Informer info].CurrentHierarchyMember.GetString('Department')
What I actually need is to group them by department. That is, the list of departments as rows, and the issue count (sum of all issues opened by members of the same department) as a column.
I've been struggling to get it but to no avail, I am pretty new to eazyBI.
Thank you