Hello,
is there a way to build a hiearchy based on worklogs or Portfolio Teams and logged time?
We are working with multiple teams and some issues may be implemented by multiple teams. What I want to see is how many hours and how many billed hours were spent by each team, or user from a team. Furthermore It is possible to assign teams to issues directly (to switch jira boards)
In theory this setup shows what I want.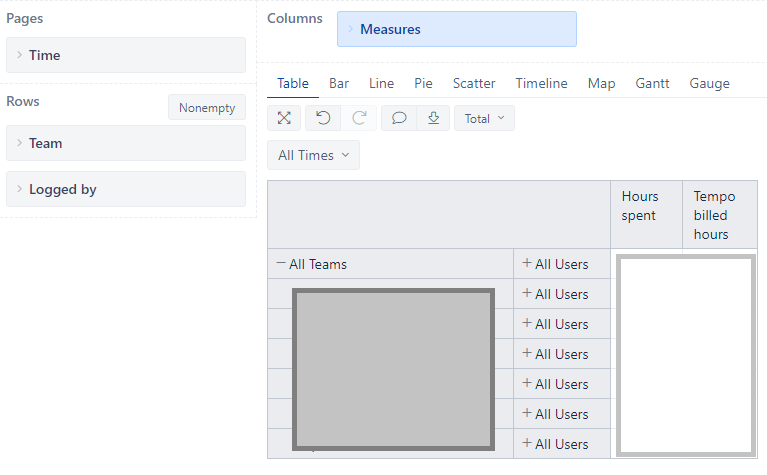 However the report is based on the team assigned to issues instead of the team assigned to a user.
What I need is a hiearchy like:
Logged by:
– Team
---- User
Sadly I couldn't find any information within the documentation on how to do this. I know how to build hierarchies, but not how to adapt this to logged by dimension, or if this is even possible.
I really appreciate your feedback.
Best Daniel