Hello,
I am trying to get a report similar to one available here: Logged hours by project and user over last weeks - Issues - Jira Demo - eazyBI
Additionally to the example above I would like to have issue description and issue due date next to the names
For issue description it was straightforward, just added "Issue" dimension on rows.
If I tried to "show" issue due date from Measures I get duplicated times, and that makes sense.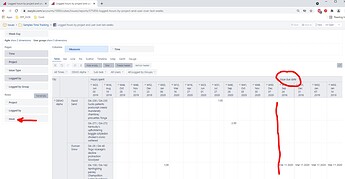 Next, I tried to put Measures in Rows (with "hours spent" and "issue due date" shown) - not what I want to see, as the measure name was put next to issue description and either logged time or issue due date is displayed in table cells.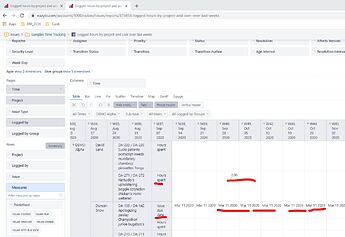 Please advise.


Thank you in advance!
Vasile S.