hi.
Previously, for the Datetime field, History was not displayed for each sprint, so I made an inquiry as follows and resolved the issue.
In a similar way, for the CheckBox field, a report is being created to see how many items were checked for each sprint.
I'm trying to get the history of the field that has become a CheckBox with the same script written above, but only the current value is getting.
If you know how to get the History, I will be able to report by applying the contents of the previous inquiry.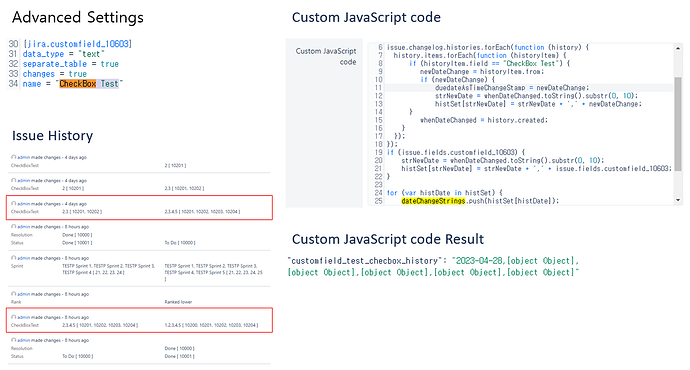 I would like to know if there is a way to get the change history of the CheckBox field through a script in Advanced settings.
I need help.