Hi,
I trying to see the changes in each date that updated the date custom field "Estimate end date".
Actually for the defined custom field, only appears the updated last value for all dates. But using the "Hours Spent" Measure show the hours saved for each day.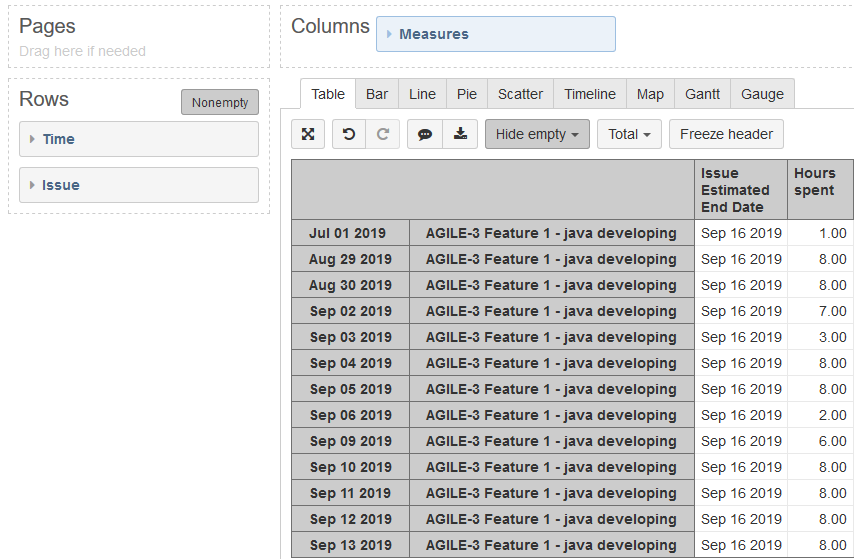 I tried to obtain the resoult throug this measure: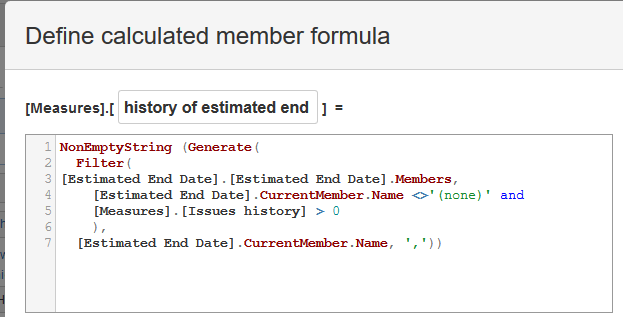 But for do that is necessary import the custom field like a dimension as a string. If I doing this, is impossible use for calculations or obtain timeline views.
Have you any suggestion to obtain the date custom field change history (keeping the format)?
Thank you so much.
Best regards,
Sergi Macià