I have a report wherein I show total Amount (custom field) base on an aggregated custom fields (Resolve) which I created by combining all issues that have a certain dropdown value.
My concern is I was able to get the result that I want but on the aggregated custom field in column called Resolve , it is tallying all Amount in all issue created in January but what I want is all issue closed in January.
How to achieve this?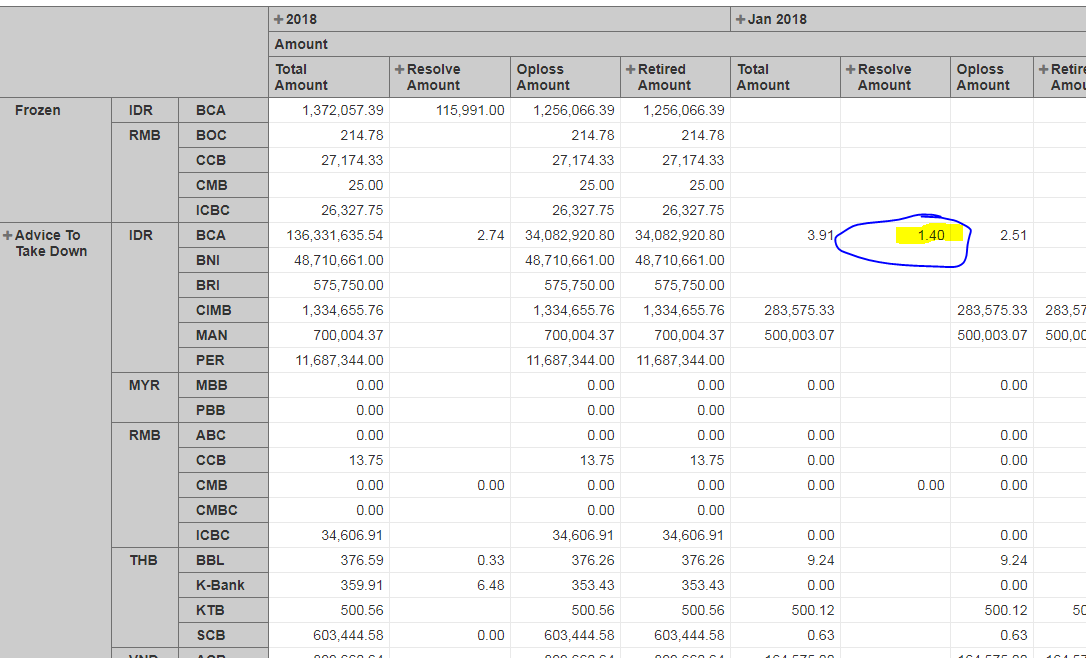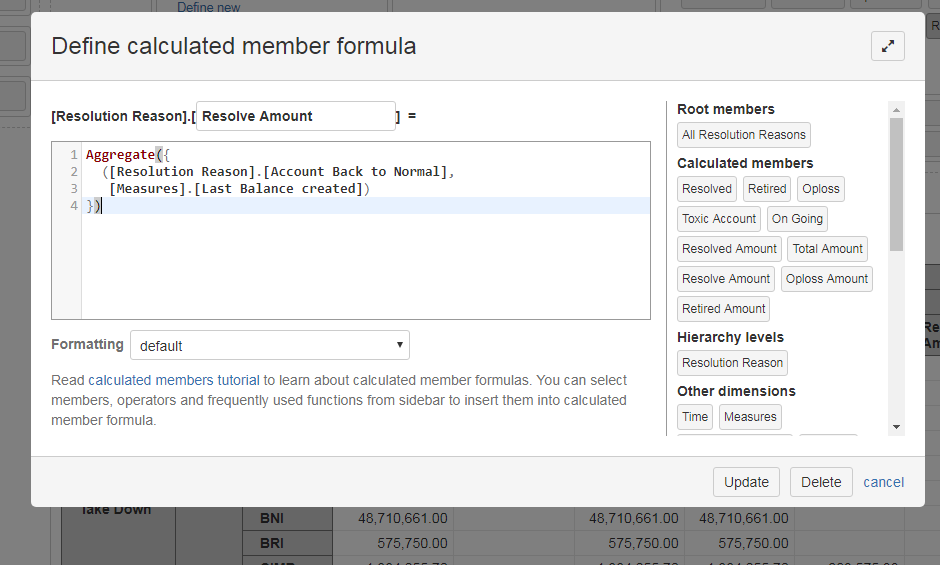 Can you help me add filter to only include those Issues closed in the calculated member? I do not know how to do it?