Hi,
I'm new using eazyBI and this is one of my tests to learn about it.
I hope can you help me.
When I select to calculate total row automatically seems that will be different for "Calculate remaining estimate" but show "remaining estimate hours" same result.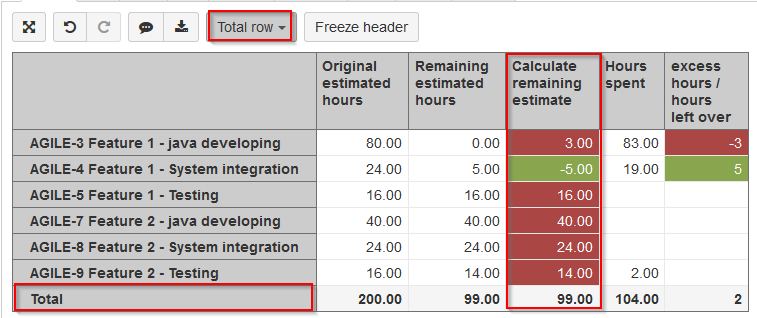 This is the defined measure:

Can you explain how works the total row calculate in this case?
Best Regards,
Sergi Macià