Hello,
I'm working on the below chart: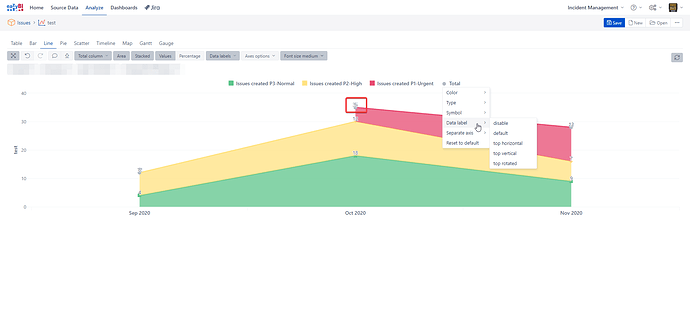 The total value data label is stacked on the data label of the above trend. And the positioning options are only allowing to get them on top.
Any option to move those labels below? So we can make sure they are easily readable.