Hi, we are currently evaluating EazyBI and struggling to calculate Deployment Frequency (number of days passed from certain year/number of deployments from that year=>a deployment every X days).
e.g for 2019: =>current day number 2019 (10 October) is 283
=>number of deployments in 2019 until current date is 60
2019 Deployments Frequency = 283/60
For 2018 we had for example 80 deployments: 365/80
So we want to obtain the same also for the previous years.
We started by using FixVersion dimension on rows and "Version release date" measure on column.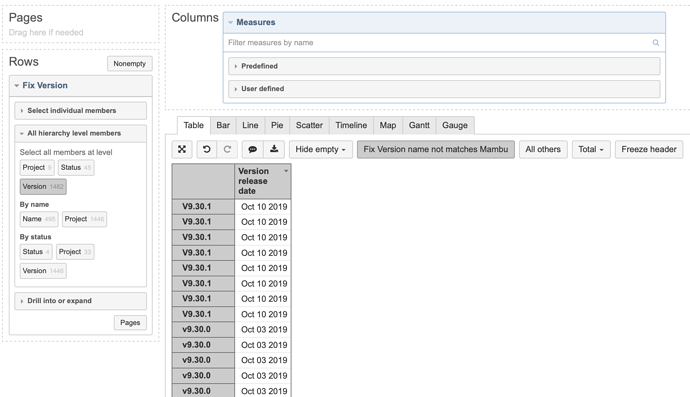 How to remove the duplicates, as for every JIRA project we have the same FixVersion with the same release date, but here are released all Fix Versions from all projects.

How to aggregate the data in order to obtain Deployment Frequency per year?>
Thank you!