Hi everyone!
I'm trying to filter in a Table the maximum and minimum values. For example, in this case, I want to filter (delete) the rows where value = 87 and value = 3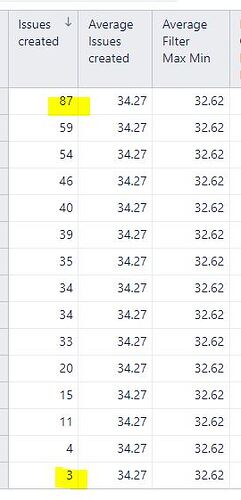 I can identify these values in a custom measure but don't know how to filter them.
I tried to assign them a default value (-1) and then filter them but this doesn't work.
Any idea?