Hello,
I'm having trouble getting the correct totals of the following table: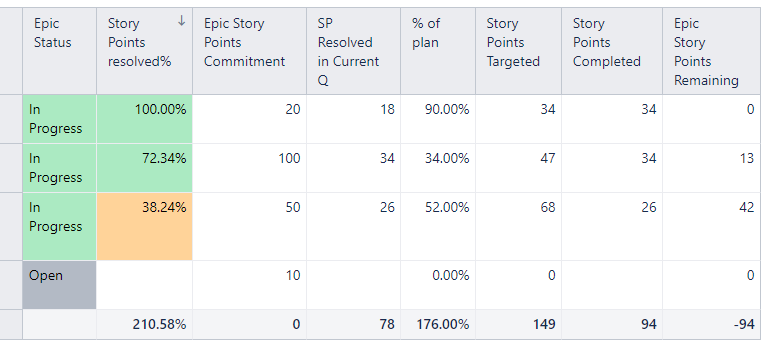 As you can see, the percentages column are being added (I would like to average this), the story points commited column aren't being added, and the last column gives me a negative number.
Is there a way to change the way the totals are calculated? if so, how can I change it?
Thank you in advance!