Hi Team,
I want to create a report showing the number of issues where a particular checkbox field was checked for that month.
So, if 2 issues were marked checked in April, the report should show 2 for the month of April. Issues may have been created in any month, but we are only focused on the months where that checkbox was checked along with count of issues checked.
Please find the screenshot below. 'NDPPS Support' is my checkbox field.
Right now, I can only see issues 'created' with ndpps support checked. But I want the months 'when' the field was checked.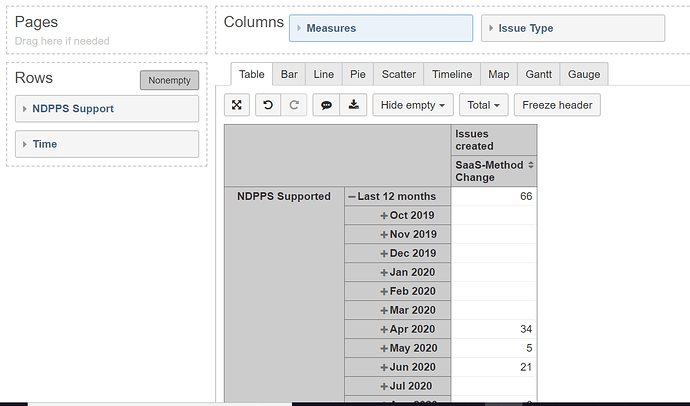 Thanks a lot