Hello,
I hope you can help me.
I would like to know how to get the system data of a project in JIRA and display it through an eazyBI report.
As you can see in the image in the data of a project we can find data like:
Creator
Creation date
Leader
etc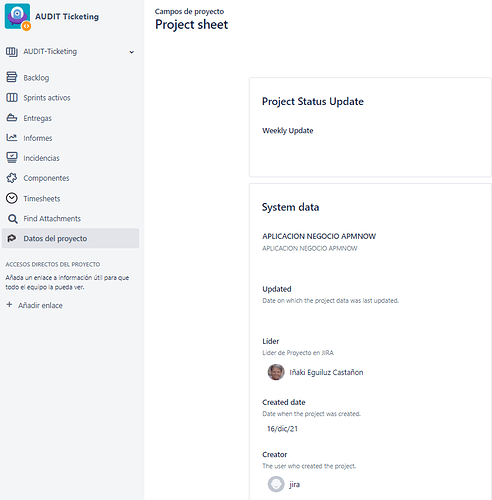 I would like to be able to get this data in a report.
Thank you very much in advance