I'm trying to get a "point in time" report for all tickets which were "active" at the exact end of the time period set in the pages. This is ALMOST working. But, there are some tickets that are coming in which are no longer in the desired states about 3 to 4 days before the end of the time period
The report essentially has a small set of defined measures to call out specific types and they all look like this (to control the column header names and group a couple of types together):
-- [Measures].[BU Cloud] = 
NonZero(
 (
  [Measures].[Transitions to status issues count],
  [Transition Status].[Active SAs],
  [Issue Type].[Advisement],
  [Advisement Type].[CLOUD]
 )
)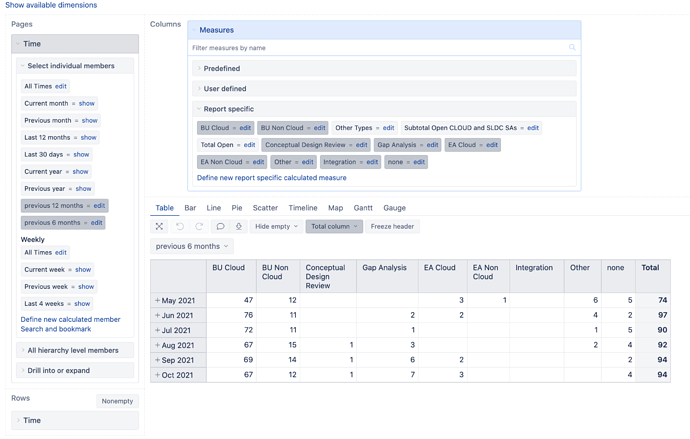 The report we desire should show all the tickets in the defined "Active SAs" statuses in the last moment of the specified periods.
I hope I explained this correctly.
Thanks for any suggestions or help!