Hello,
I would like to have a view like the picture but without to configure with two columns (Measures, Time), I would like to concatenate in one calculated measure only.
In this board, I would like to have the vision of issues at the precise date (this is the main purpose of my question) and to have others classic metrics (e.g. Issues done at the end of each sprint)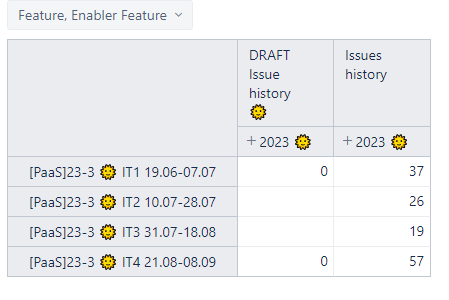 Do you have any idea ?