Hi,
We have created like 10 projects in JSM for now and each of the projects has 5 types of components that share the same name. But when we trying to make a report choosing those components on row the reports which we were able to get is based on 55 types of component(No component Included).
But we only want only those 5 Names to be seen but they should contain all the issues from every project.
For reference, Kindly look into the attached Screenshot below.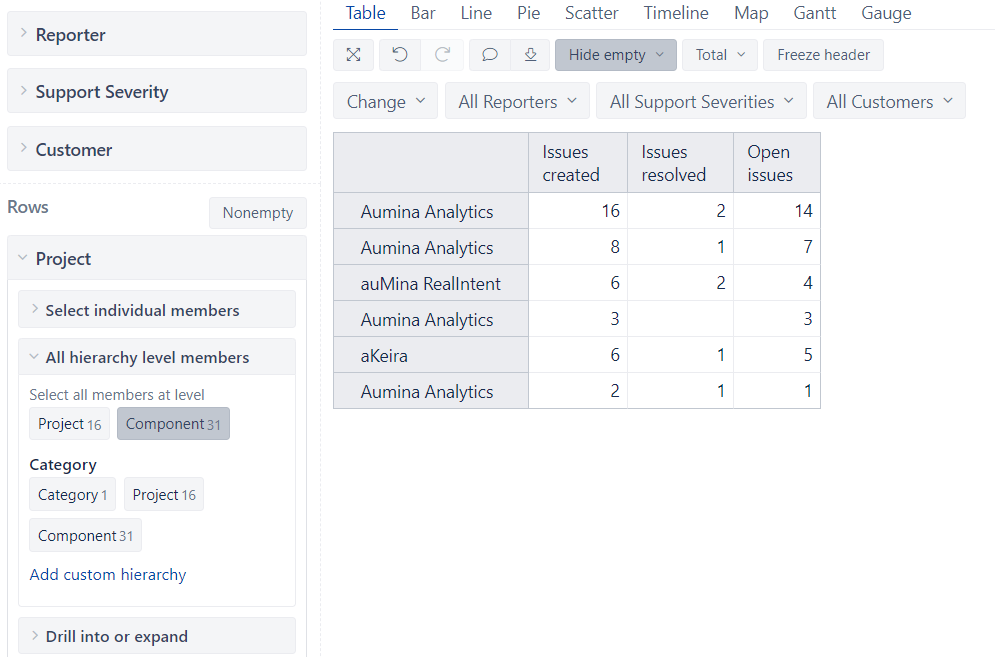 .
So, Is there any way that we can club all the issues of Aumina Analytics together with just one Aumina Analytics row?