Hello all,
I'm trying to import some data from Excel into EazyBI. I've got Employee data which falls into the following Corporate Hierarchy:
= Director
==== Manager
======== Team Leader
This is how I'm setting up a dimension called Employee with different levels. I want to define a property called Employee Type which should be common for all levels

But when I create a report, the property Employee Type doesn't pick correct values. It uses values from the lowest level for all the upper level.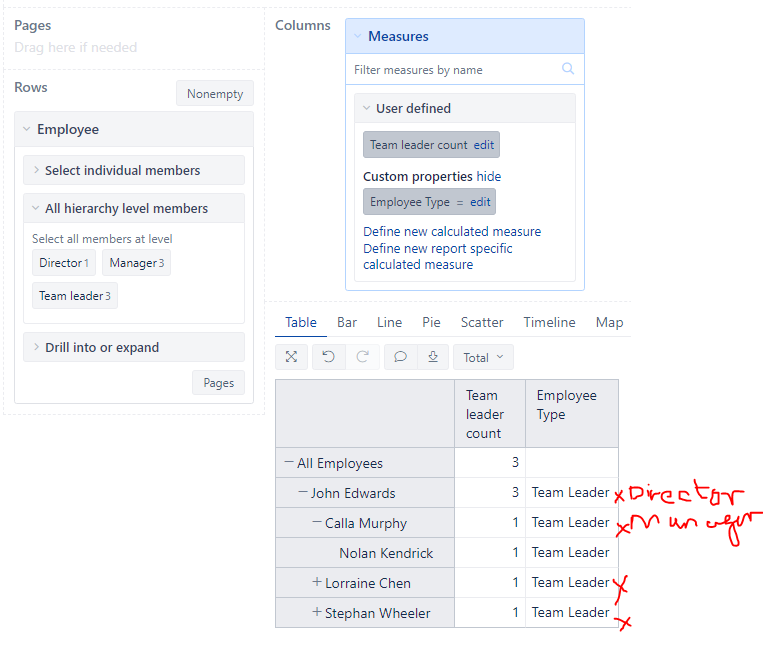 Is there any way to change the data mapping?
Thanks!