Hello Team,
I have one requirement as below screenshot. (Screenshot-1)
When i tried to get this in eazyBI, by using "Days in Transition Status" it results the time for the current status the issue is now.
In the below marked issue is Closed after cross the Status Open, In Progress. (Screenshot-2)
I need to show the time in all status that the issue go through like the below: (Screenshot-3)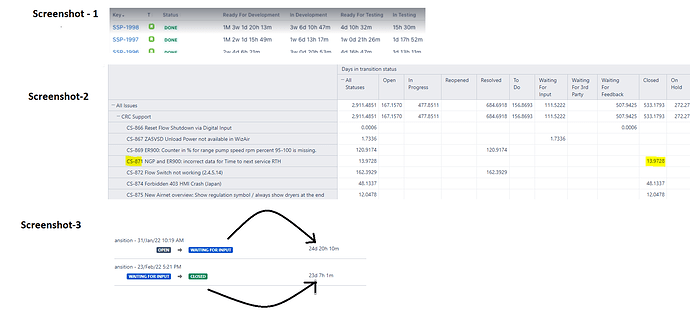 Can anyone help on this?
Thanks