Like talk in this topic : Target Start Old Values - #2 by zane.baranovska
and documented in here : Jira custom fields
I created a measure " Issue Custom field old values" , i want to make a graph where axe X is Time.
And Y i a measure that count 1 everytime i got a Time matching the date in the measure " Issue Target start old values".
i can show the old value by chosing issue dimension in row and then chosing the measures in column.
this is the result :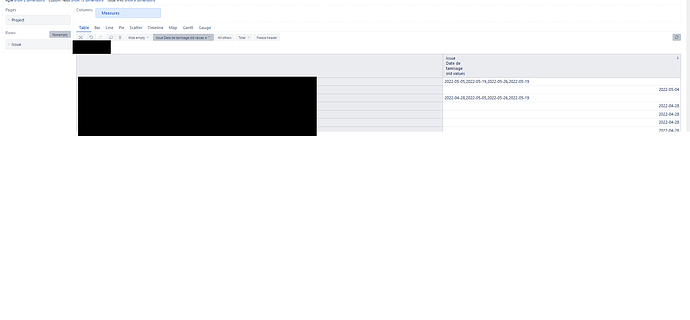 i wonder if what the measure return is an array of Date or just a string
My final will is to have Time dimension in row and create a measure base on " Issue Target start old values" . Like my description below.