I am quite new to Eazy BI. Please find Screenshot.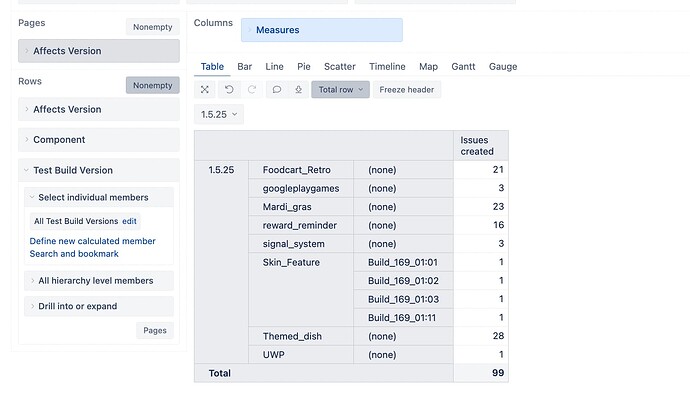 OutPut Should be -
1.5.25. | Skin Feature | 4 (Count of all 4 Builds)
I am not interested in showing Issue Created .
Just want to filter out Test Build Version Row with None and 4 Build Also represent as count 4.
If I am removing Measures issue Created Table itself goes out and nothing visible.