Hi,
I have te JIRA custom field, "Environment" and it is set with 4 possibles values:
DEV, TST, ACC, PROD
I import it as a dimension, but it looks like this field is not imported, because it shows "(none)" everywhere ! Looks like the values are not imported.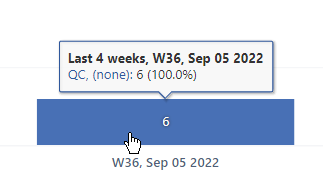 Do you have any idea of the problem ?
Noticed that I have try what is suggested here:
like this:

But still, I got error or empty values.
PS: noticed that I'm on premise, not on the cloud.