Hi,
I'm trying to import some information from SQL, but I don't get the correct format in the report.


!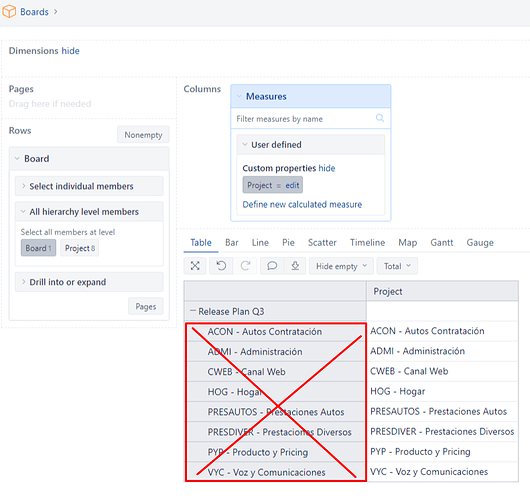 I only need to show the 'Board' as row and 'Project' as column. The projects shouldn't be displayed as level member.
Is it a configuration problem from the import? How can I fix it?
Thank you.
Diego.