Hi EazyBI team, I hope all is well in lovely Riga.
We have kicked off a new phase of the reporting project with the goal to report on cross release initiatives.
The data model we have in place in JIRA is as shown bellow: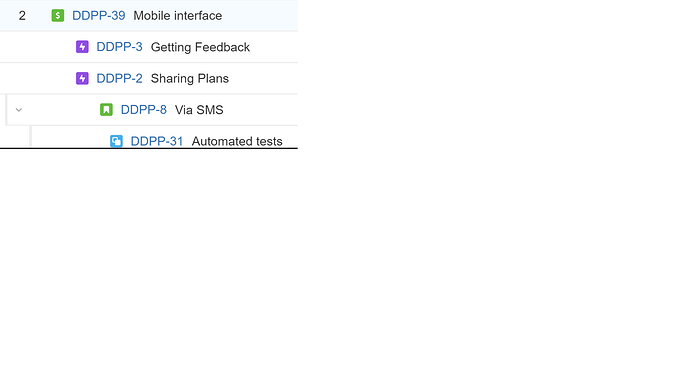 Mobile interface is an initiative issue type (NEW type parent of epic)
Getting feedback, sharing plans are standard epics
Via SMS is a user story
Automated tests is a subtask
I guess you already understood that the goal is to aggregate all the values at the 'initiative' level and understand for instance the number of cumulative number story points resolved, or time spent (tempo timesheet) for a specific initiative.
The purpose of posting this use case ahead of time is to ask for your best practices about how to handle the situation.
I already tried a couple of things but would like the community's pieces of advise on the topic.
Thank you so much,
Patrick