Hi There,
I'm building a report with Insight integration where I want to report the Insight Object records with specific attributes from the connected ticket (Summary and status).
Currently I have to use the "Jira Issue" dimension and have user defined measures to just gather the specific Jira Ticket Information and the "Issues Created" measure has be selected.
Example: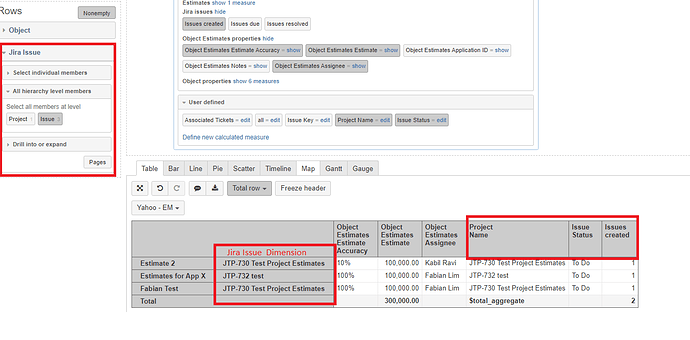 Is there a more effective way to report this so that I can display the report without having to select the "Jira Issue" dimension as follows?

Regards,
Fabian