Hi, there was an issue when I edited a report on eazyBI (as attached)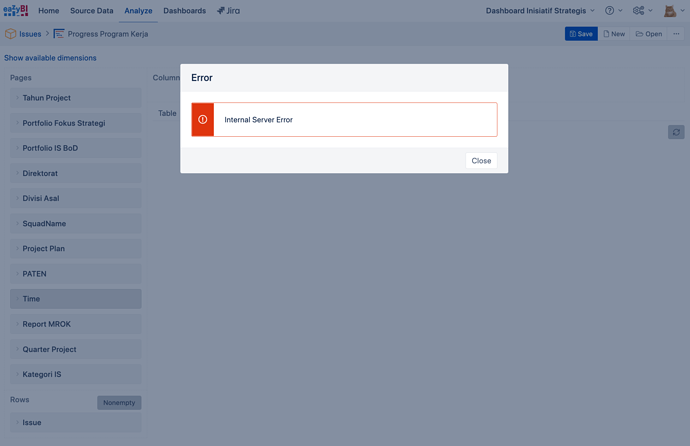 . An error message shown something's wrong with internal server.
I have disabled eazyBI to solve this issue but it didn't work out because an unexpected error occurred again (as attached)


. I hope, this issue can be solved as soon as possible. Thank you.