Hello,
I want to create a issue link field dimension. Here is my code: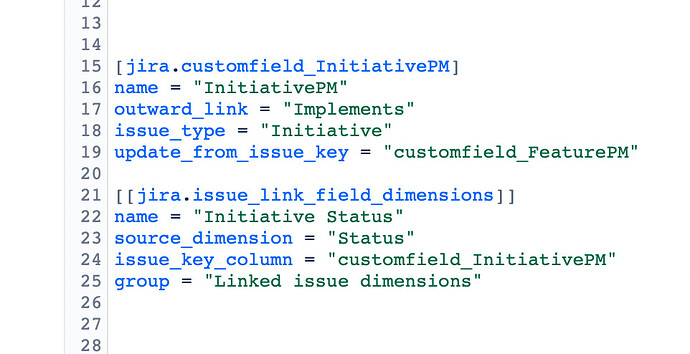 I want to filter my hierarchy on the top level (Initiative-> Epic → Story).
I also activate the new dimension in the import settings, but the dimension is not visible in my reports - can you help me?
Thanks,
Torben