Hello,
I am currently facing a critical trouble on EazyBI with Jira data. Some issues are wrongly set to "no sprint" in eazyBI, whereas in Jira they are assigned to a closed sprint.
Here is an example of an issue in my EazyBI report and the same one on Jira: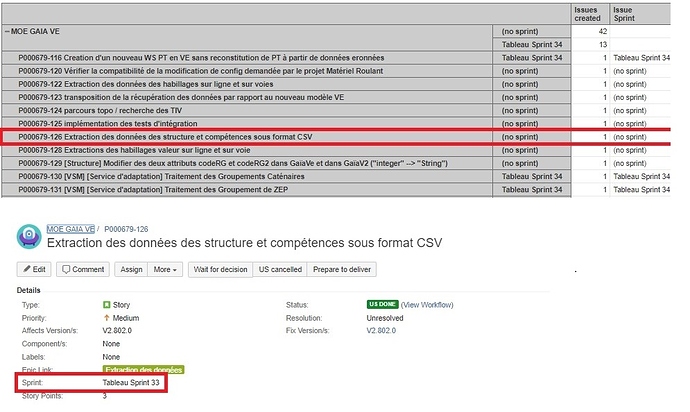 Have someone ever faced a similar trouble?
Thanks for helping,
Vianney