The most simple things drive me nuts in EazyBI. If this were Excel a simple formula would do, but with EazyBI it takes me hours to figure out something like this.
I just need to add a column to this table that calculates the percentage of and agents tickets that they have escalated to the development group.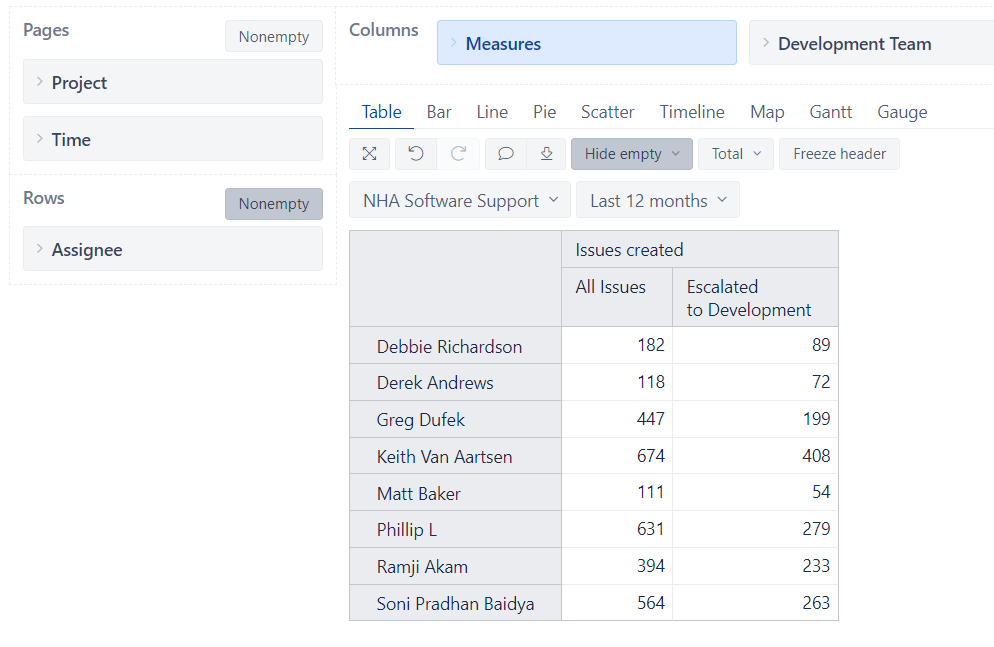 So for Debbie the percentage should be 49%
How do I do this?