We have Prometheus monitoring looking at Jira instance. Here is jvm_threads_current graph: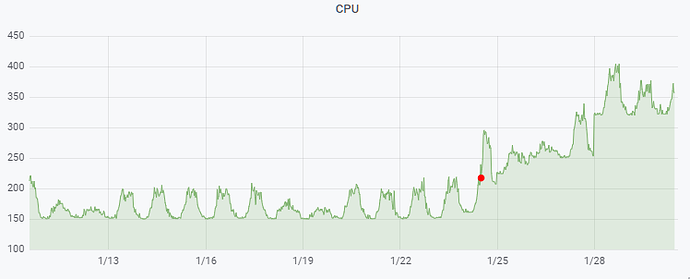 red dot is a moment when eazyBI was installed, configured and first import was made. eazyBI is working in same JVM process. It looks like eazyBI launched and holding ~170 threads. Is this ok?
Another interesting thing is nearly vertical growth of threads count (+70) on "1/28" label on X axis. It is exactly the moment of another data import, not first, though.