Hi,
In eazyBI, I can't determine the proper way of creating the dimension rows, columns, and measures to show the latest execution by test plan, test cycle and Test result status.
Below are the dimensions I used for creating the overall test result execution: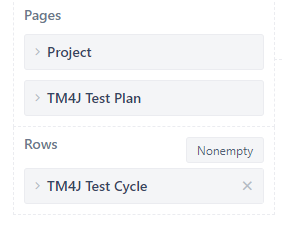 Where measures consist of TM4J Test Plan with Test cycles.
I want the resulting report to show test execution statuses, i.e., In-progress, blocked, not executed, passed, and so on but by latest execution.
Is there any way to show which dimensions, rows and measures will allow me to solve this?
Thanks in advance!