Hi,
I would like to count the number of issues created and completed allocated with a specific link type by issue.
For this reason, it is called "[jira.customfield_PokaYoke_Items]" in setting.
name = " PokaYoke Items "
outward _ link = " PokaYoke Items "
dimension = true
multiple _ values = true
Split_by="," appears to be working to some extent, but some issues have incorrect values. Some issues are missing and will not be displayed even though the same link type is used. Can I possibly ask for help in this part?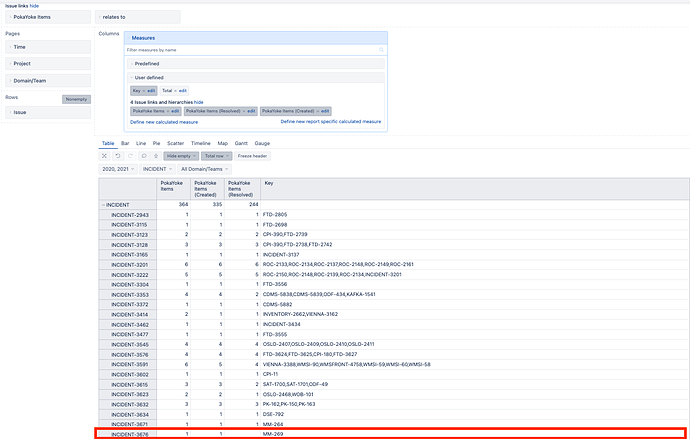 And I'd like to ask you additionally. Subtotal values are not provided properly for custom field and linked issue in the group picer type called Team. Can you also watch this part?