Hi Team,
I am trying to achieve linked issues of various epics using the format given in the image.
I have a label "A" for which I have couple of epics and requirements tagged.
My design for the report should be in such a way that I get all linked issues related to these epics & requirements which were tagged to label "A"
Example:
If label I choose from Pages is "Label A" then I would want its associated Epic, followed by the linked requirement for those epics, followed by linked stories for the requirement.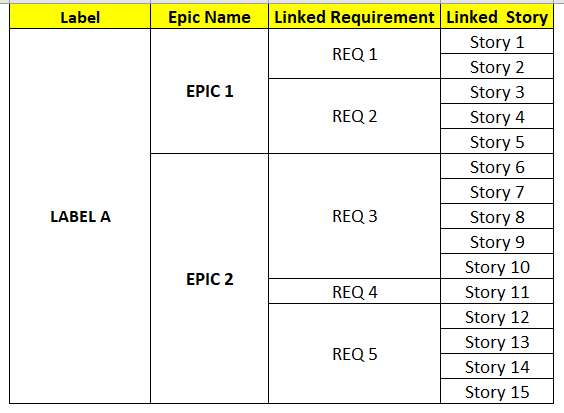 Let me know in case its feasible. Please note I do not have system admin access in order to import dimensions.