It would be nice if EazyBI would support longer names for customfields defined in Advanced settings. Only 37 characters are support ed at the moment.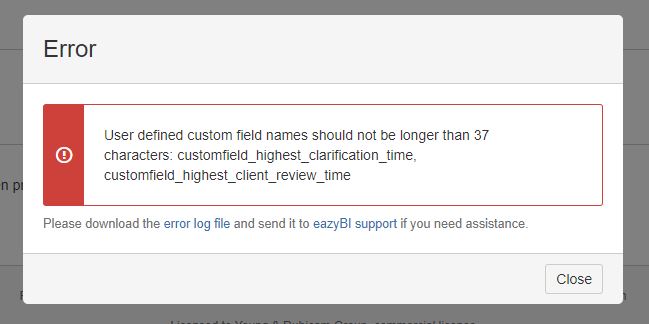 Our amount of such custom fields grows and it is better to give them clear names.
Not a big deal though, just nice to have.