Hi community!
I am using advanced roadmaps measure: [Measures].[Issues with Target start] (shown below) to calculate what are the issues that are planned in each month.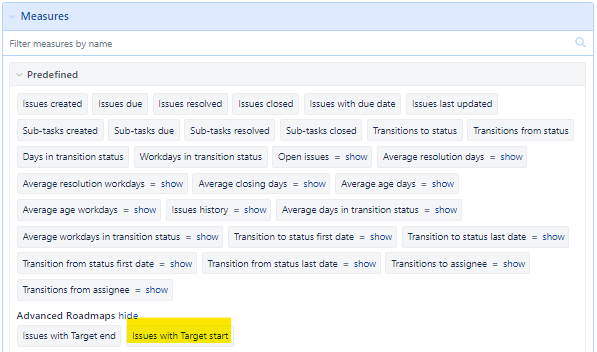 Screenshot of the measure "Planned":


For example: an issue (of type Task) is defined as planned in Jan 2023 if [Issues].[Target start] is set in any given day of Jan 2023 this is what I want to achieve.
This should be pretty straight forward BUT when I create the report (shown below) I get duplicate values for some of the issues. What I understand is that, for some reason, the measure is calculating that this issue has 2 Target start dates set, which is not the case.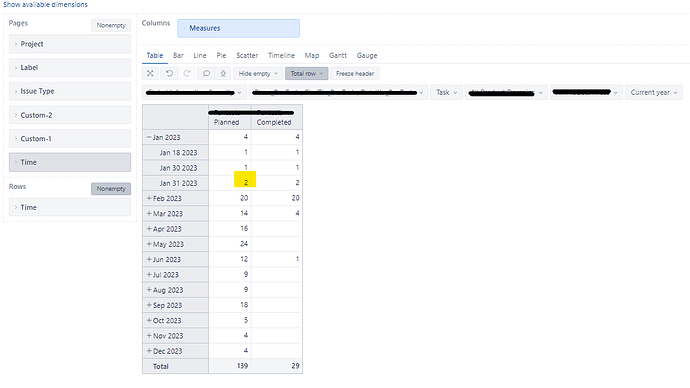 As you can see here (below) the same issue 40441 is giving me the value of 2:


This should be 1. Instead I have the total of 4 for Jan when there are only 3 issues with Target start in Jan.
What could be going wrong with this issue or this measure which is giving me duplicated values?
Thanks!!