We have a custom field called "Invoice Type" to indicate whether or not an issue is chargeable of nonchargeable and some other options. This is a radio-button field in jira.
Now it's important for us to see when this field value was changed and preferrable from what, to what.
I've searched and tried several things, but cannot seem to get it right.
The field is currently being imported as:
[jira.customfield_10100]
name = "Invoice type"
check_calculated_value = true
data_type = "string"
measure = true
dimension = true
changes = true
javascript_code = '''
When I try to import it in the normal "Source" settings, it throws an error when trying to import as measure. Telling me that cannot put a String as measure… But like above, it seems to work, as I have "Issue Invoice Type" available as a measure now.
However, there is no history it seems. When I add time as a measurement column, it splits up my "Invoice Type" over every month, but it just shows the same value for every month, even months-to-come. So… That's not working.
Optimally I would want one of the following:
Only show issues that had their value changed at all (after their initial value was set) and in that case, show the issue as a row, and the value it changed into (the invoice type measure) in columns of time (either day, or month or whatever).

If that is not possible, I would even settle for all issues (even the ones that had no change since start), but just the value of the Invoice type (measure) and what the respective value was at given time period column.
As an example I have a screenshot what I have now, except that it does not reflect "what the value was at that given time", instead it just shows in every time column, the "value what it currently is".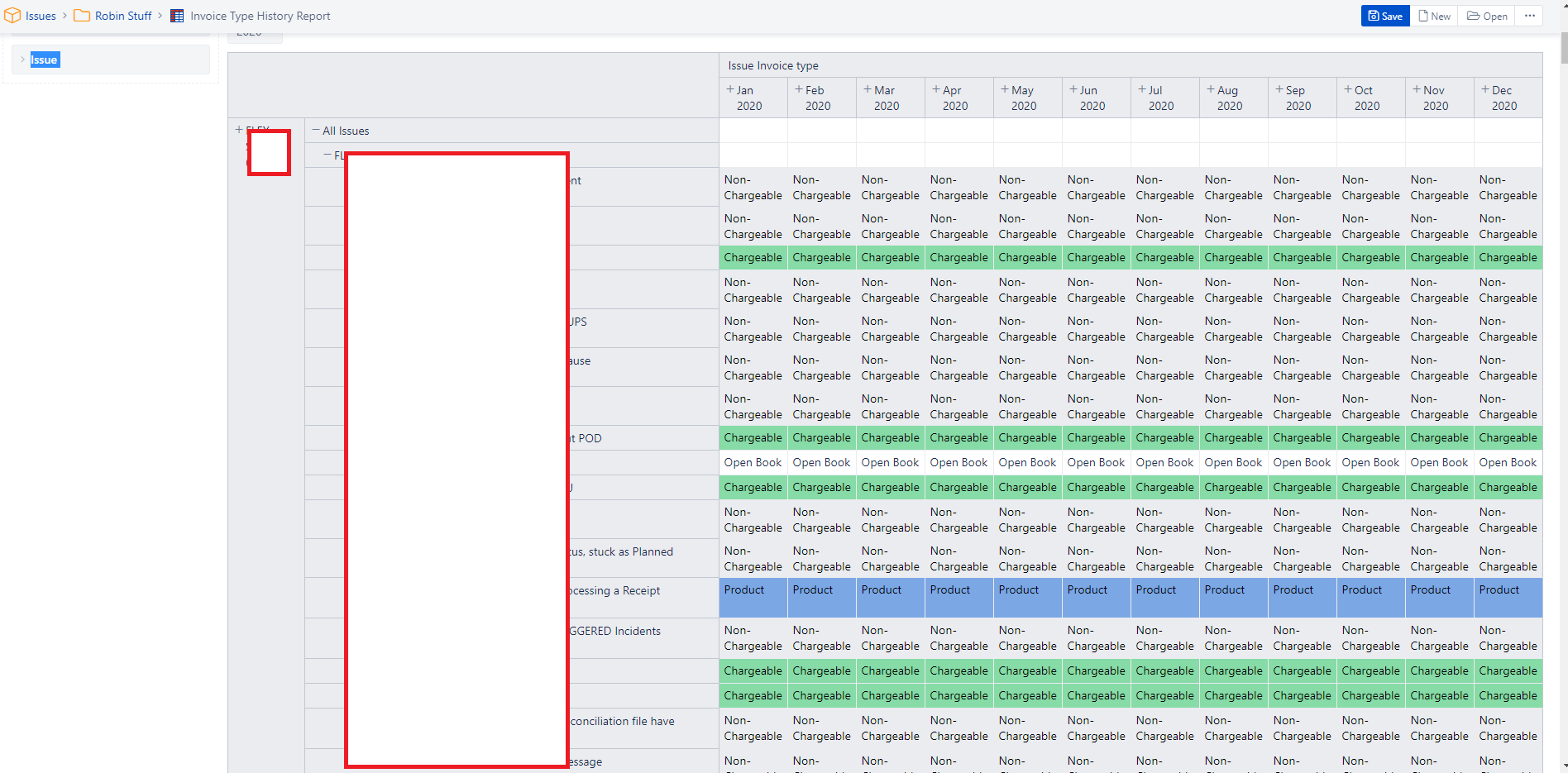 Help greatly appreciated!
Robin