Hello
I'm a beginner on JIRA and EasyBi.
I need help to create table and graphics.
For example, the data available and the results (3 differents table and graphics) that I try to obtain are presented into the following picture.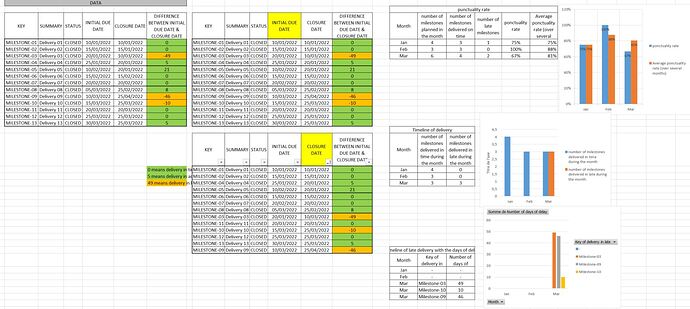 I think my problem is very simple, but sorry i'm beginner.
Thanks a lor for your time and your help.