Hi Team,
We are licensed users of Eazybi & Zephyr , we need to generate report with Zephyr analysis in Eazybi.
We have created eazybi analysis table on Test case created per day(PPPD-TC Construction).
In this we have included the following measures to build the table
1.TM4J Actual Test Cases
2.Hours spent on Test Case creation
3. Division on Hours specnt by 8
4.PPPD-TC Construction(TM4J Actual Test Cases / Division on Hours specnt by 8) which gives count on test case created per day.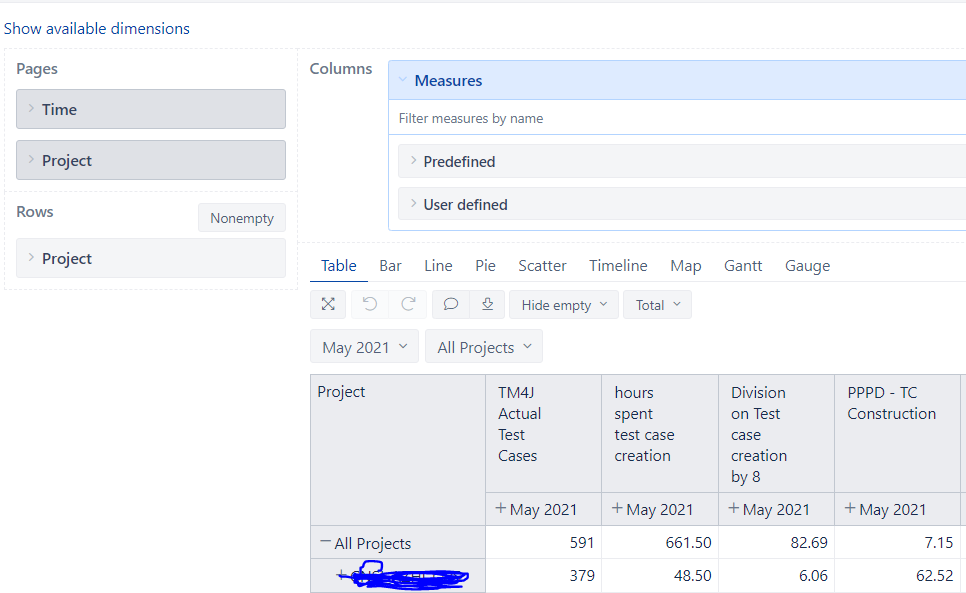 Now the blocker we are facing is, we need to provide the count based on User specific(that is , we need to create measure with test case created by or pull Tm4j test case owner dimension)
When we tried to filter the existing report with Test Case Owner dimension, we are getting null/infinty in the report as shown below.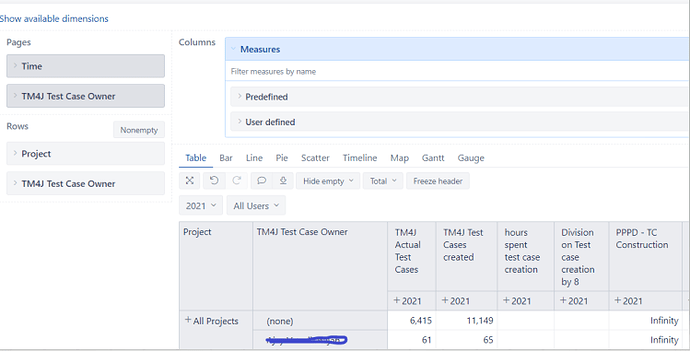 Kindly do the needful & help us to create the expected report.
Thanks in Advance
Regards,
Revathy Madhavan